In September 2014, the City of Kinsley and Tyree Ag applied for a grant through KDOT Aviation to obtain funds to put in an aviation fuel station at the airport on the south side of town. In 2015 the grant was approved and ground breaking began in the fall. The fuel station was completed and inspected in early 2016 and is now open for service.
Tyree Ag offers 100LL Avgas from the self-service fuel station 24 hours a day, seven days a week. If technical assistance is needed regarding payment, individuals can call Tyree Ag's IT manager, Tanner Riisoe: 620-253-0366. For other questions regarding the fuel station, please call Tyree Ag's Kinsley office during regular business hours.
Current aviation fuel pricing can be found on the resources page on the Tyree Ag website. Information is also located on AirNav and ForeFlight.
Tyree Ag
620-659-2208
Monday-Friday 8:00 AM - 5:00 PM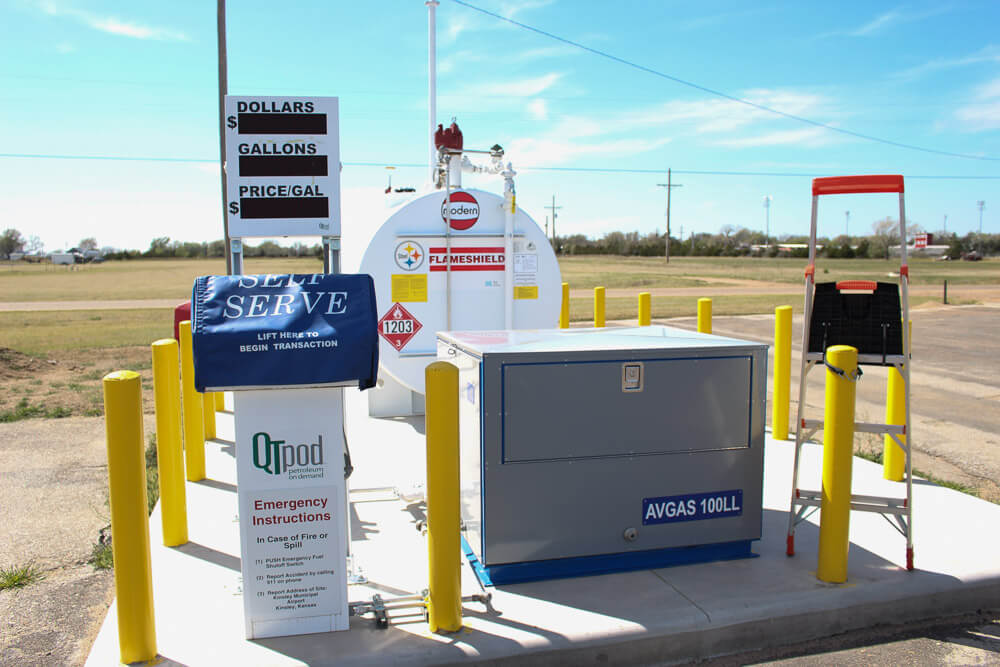 KP