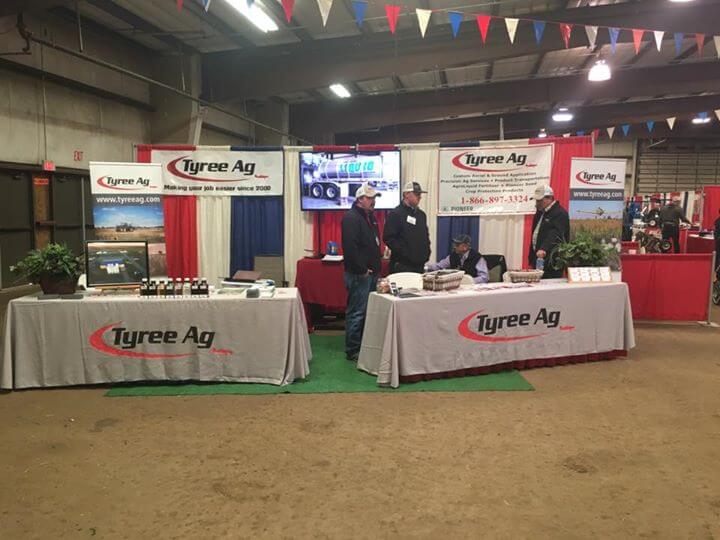 This is Tyree Ag's third consecutive year to have a booth at the Great Bend Farm & Ranch Expo just west of Great Bend, Kansas.
The 2017 Great Bend Farm and Ranch Expo is all about promoting agricultural technology! With more than 700 inside and outside booths covering 80 acres. Celebrating our 6th year, this is one of the largest farm shows in the United States. Show hours are 9:00am to 5:00pm on April 5; 9:00am to 7:00pm on April 6; and 9:00am to 4:00pm on April 7. The Expo stays open until 7:00pm on Thursday to better accommodate the consumer population that works during the day. Corporate sponsors are KSN, Great Bend Co-op and the American Hat Company Inc. Parking and admission are FREE!
Address: 455 W Barton County Road • Great Bend, KS 67530
Tyree Ag will be set up indoors in Expo III booth 543/565, just west of the food stand and beer garden! Hope to see you there!
KP