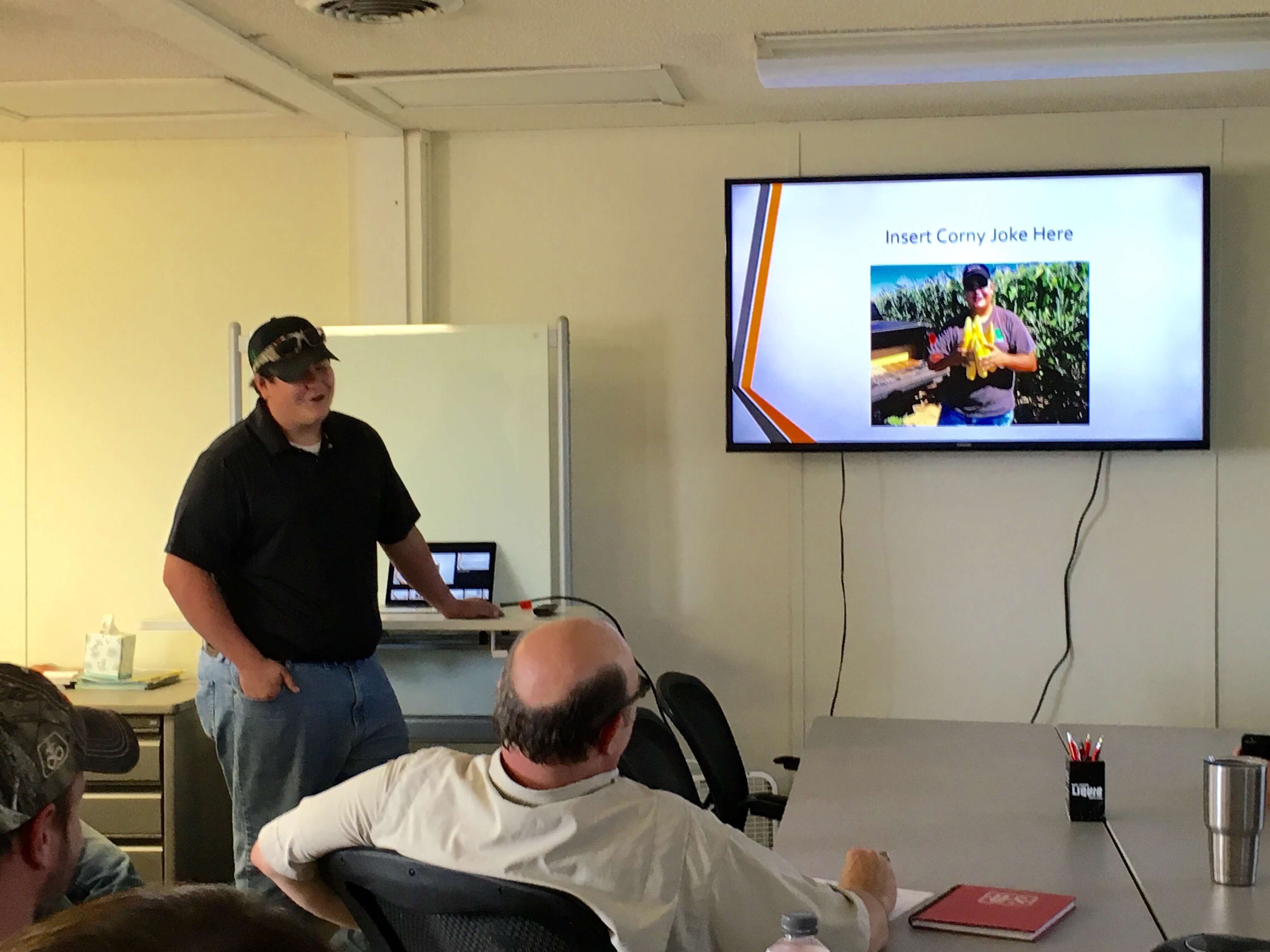 This week, Tyree Ag's summer intern Clint Jenks completed his final rounds and gave a presentation to Tyree Ag employees and United Suppliers representative, Monte Quick.
Clint Jenks was selected as Tyree Ag's 2016 summer intern, launching our first ever "intern program" in partnership with United Suppliers. He is entering his sophomore year at Oklahoma State University this fall majoring in Plant and Soil Sciences. His future plans are to seek a career in an agronomy related field. Clint grew up on a cattle ranch and has a life-long love for agriculture including the outdoors and hunting. Clint's father is a pilot for the Oklahoma Highway Patrol and hopes to continue to spend time in the aviation industry by working towards his private pilot license soon. While attending Colcord High School, Clint participated in FFA, leadership enhancement programs, judging teams, livestock fittings, and church activities.
Clint started his internship on May 9th and hit the ground running by working with salesman, Tom Daniels, for two weeks. He learned a lot in his first two weeks, including what different crops were and looked like up close and the differences in living in conditions in Kansas (including tornadoes!). His next two weeks were spent in the warehouse making deliveries and learning how the ground rigs and support operate. He then worked aside salesman Lacey Parton for two weeks, checking fields and learning about insect issues in crops. When the aerial team was running strong in July, Clint spent two weeks learning about planes, loading them, and the products applied. This was Clint's favorite part of his internship and wishes he could have spent another week or two in the hangar! He also spent time with our seed salesman, Garrett Reiss, as well as work on his summer projects and field plot progression.
We thank Clint for a great summer and we wish you the best of luck with your future in agriculture!
KP