Being an ag pilot is dangerous as it is, but when you add moving objects manned by uneducated operators, there is an extremely elevated risk. Below you will find an article from the National Agriculture Aviation Association newsletter describing an incident involving an ag pilot and a UAV.
Click here or on the photo below to view full article.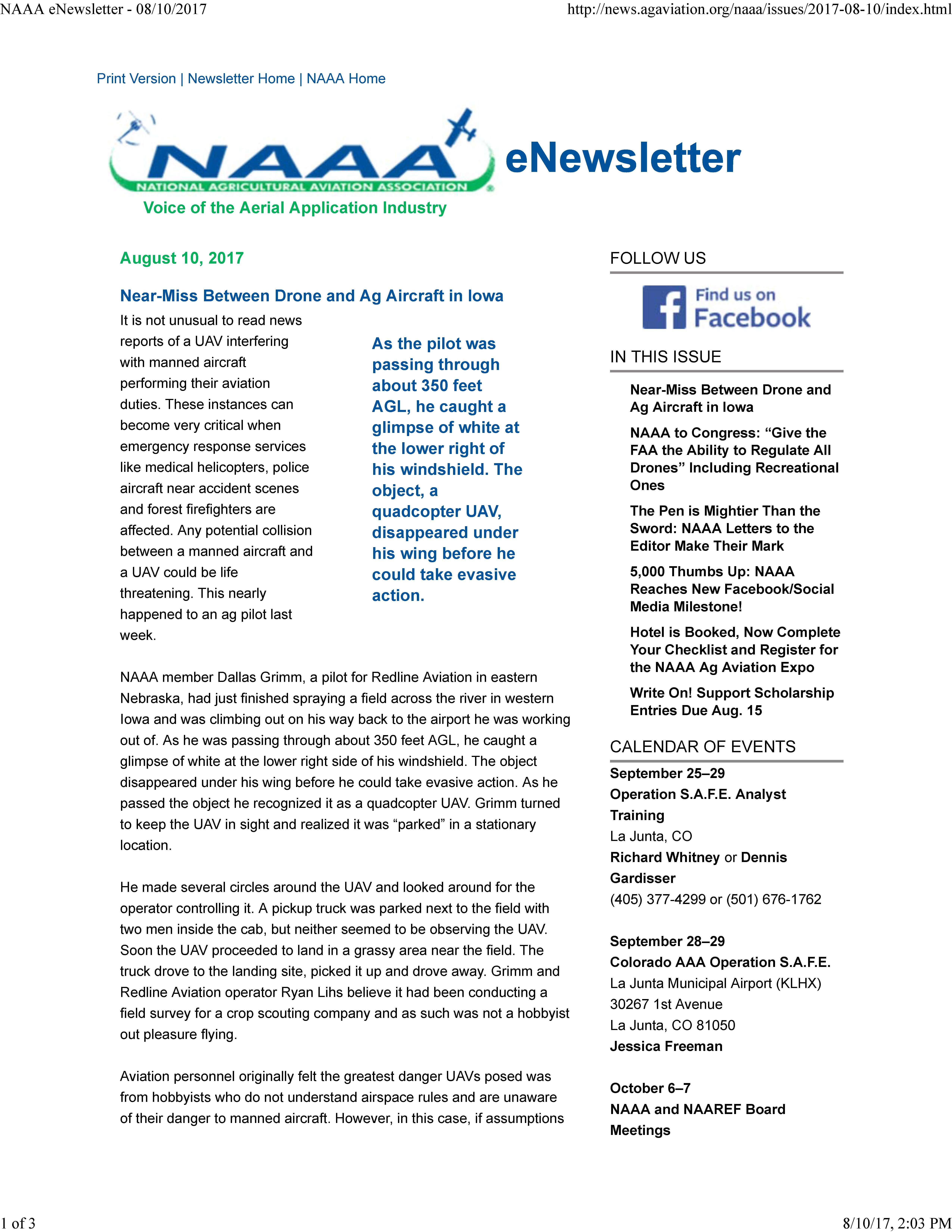 And another story here: DRONE DISRUPTS FIREFIGHT EFFORTS IN NV WILDFIRE
"To ensure that farmers are fully informed before making decisions to operate or contract with a UAV operator, NAAA encourages members to participate in our UAV Safety Education Campaign. The purpose of the campaign is to raise awareness, foster communication and prevent accidents between UAV operators and low-altitude manned aircraft."