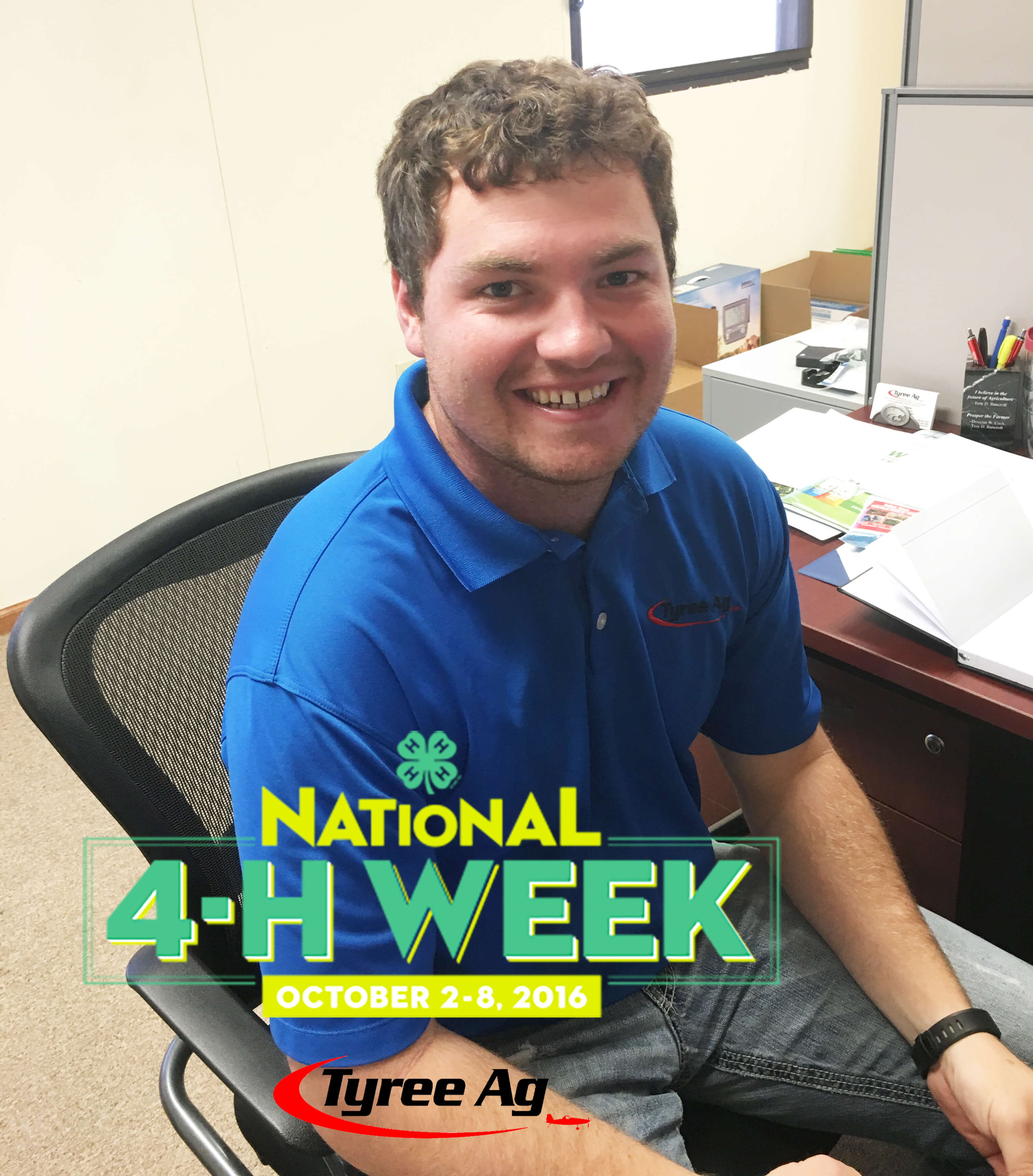 Tyree Ag salesman, Garrett Reiss, grew up in northwest Kansas raising livestock and farming with his family. While in 4-H, his projects included hogs, cattle, sheep, and foods. Some of Garrett's fondest memories while growing up in 4-H include attending breed specific Junior Nationals every year all over the country, wheat education trips, and the annual water fight at the county fair.
Garrett later judged livestock at Butler Community College and went on the Kansas State University where he studied Agronomy and graduated in May 2015. Garrett now lives in Kinsley, Kansas and is a volunteer for the Edwards County 4-H program for various events and is on the High Plains Livestock Classic committee in Dodge City.
Thank you Garrett for sharing your 4-H story in honor of National 4-H Week! Check back tomorrow to see more from Tyree Ag employees!