On Wednesday, November 9th Tyree Ag held an open house at their new facility in Laverne, Oklahoma. Customers and the community were invited to tour the new facility and meet all of the Tyree Ag team. We served over 155 people for lunch (brisket, baked beans, cheesy potatoes, dinner roll), with many more coming and going throughout the day. We also served Tyree Ag themed cookies made by Kenna Beth Dudley of Laverne, popcorn, donuts, and coffee throughout the day. Vendor booths included Tyree Ag, AgroLiquid, BASF, Bayer, Dow, and Sharp Brothers Seed.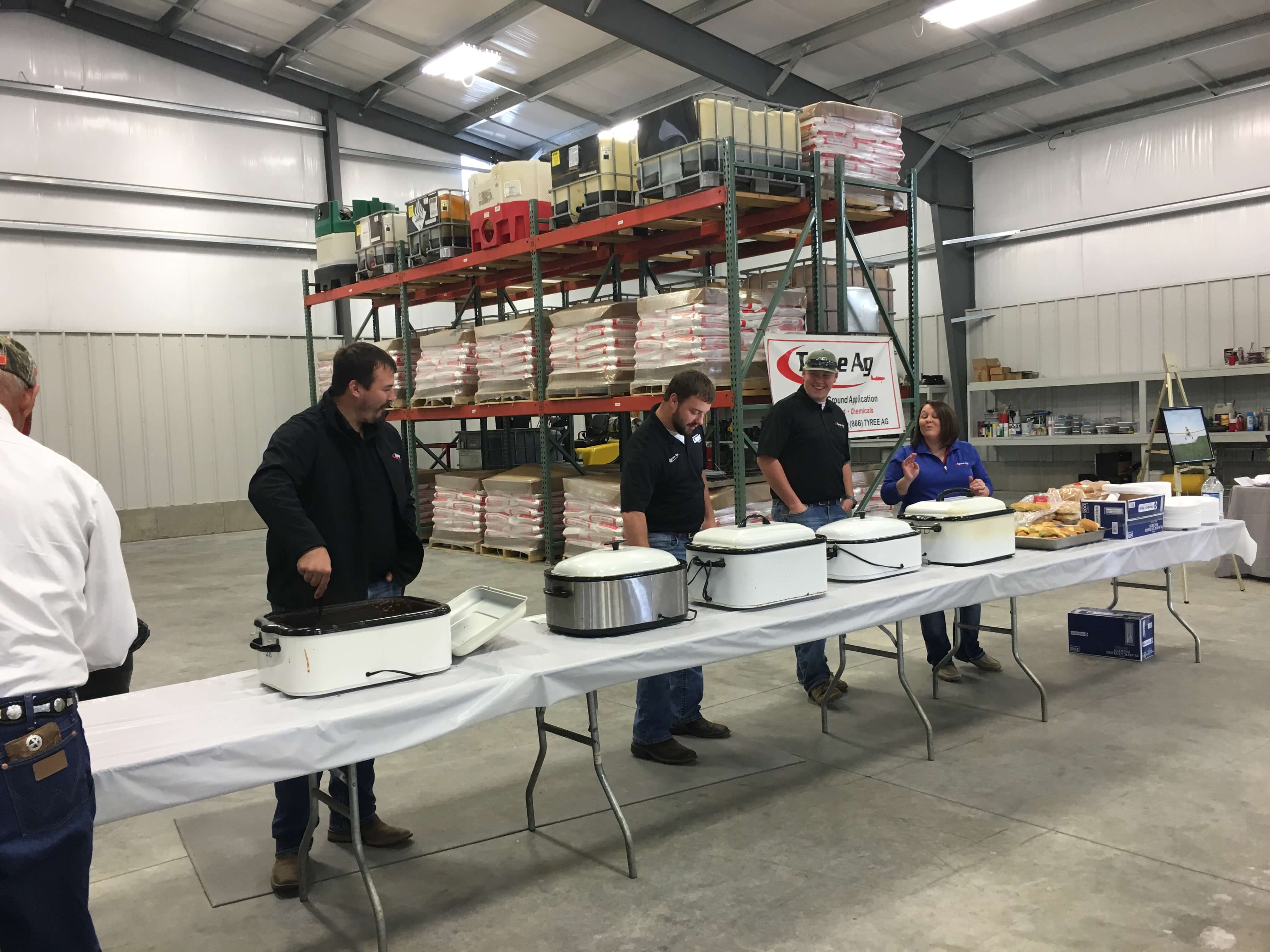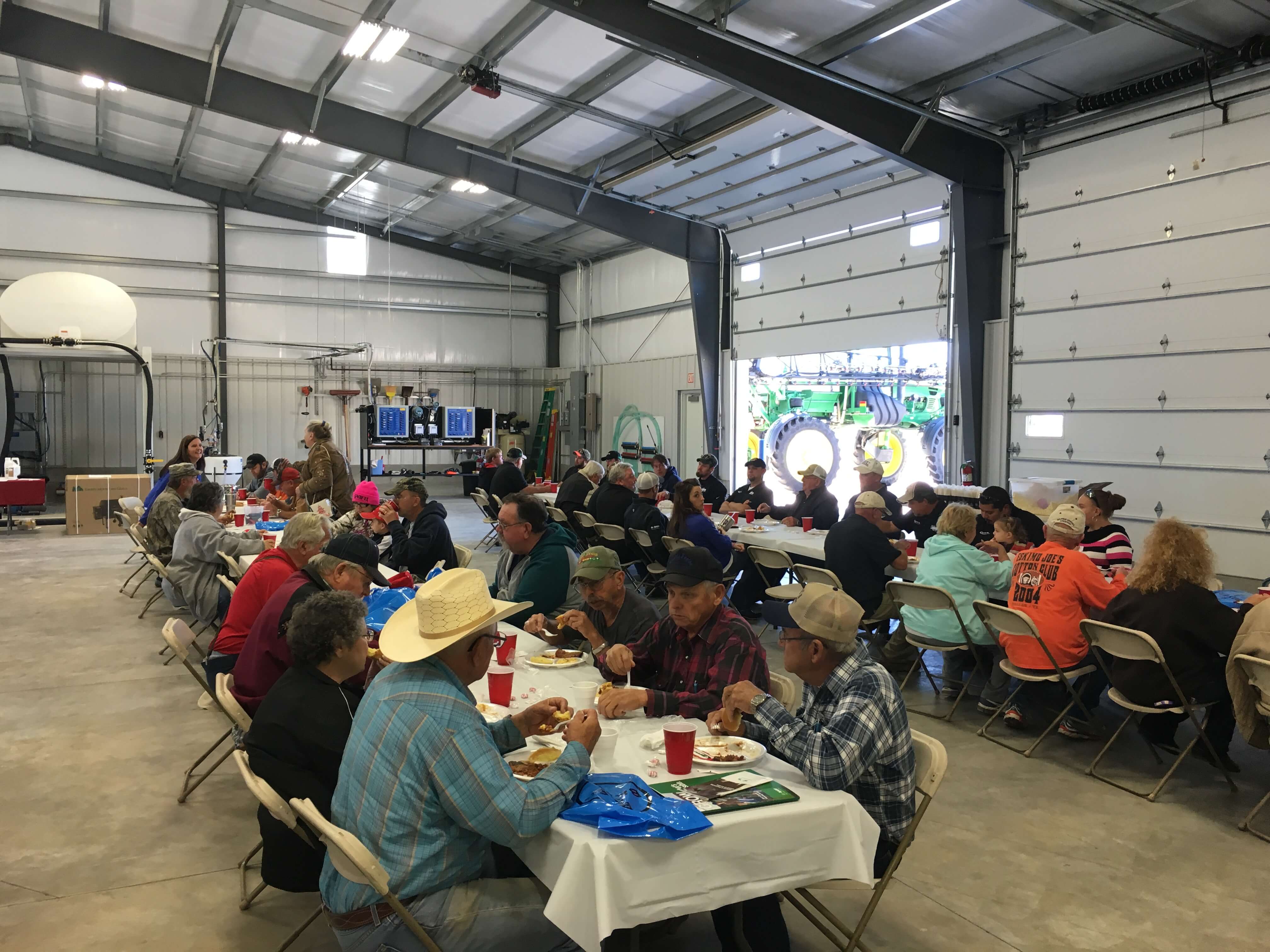 About Tyree Ag's Laverne Location
In late 2014, ground was broken for a new warehouse and office facility in Laverne, OK. The warehouse is 80' x 160' and the 40' x 40' office sits adjacent. Inside building containment has a volume of 8,950 gallons, as well as indoor and outdoor fertilizer containment of 6,902 gallons and 46,902 gallons respectively. The warehouse has radiant floor heating, as well as loading and unloading bays for more efficient product delivery. Tyree Ag will began utilizing these facilities in 2016.
This modern facilities, similar to the one in Kinsley, Kansas) provide secure and environmentally friendly storage for seed, liquid fertilizer, and bulk and packaged crop protection products. All aerial and ground equipment are loaded inside in contained areas that are protected from the weather of the central plains. Airplanes and ground applicators are loaded with automated equipment to insure the highest level of accuracy and to minimize exposure to employees and the environment.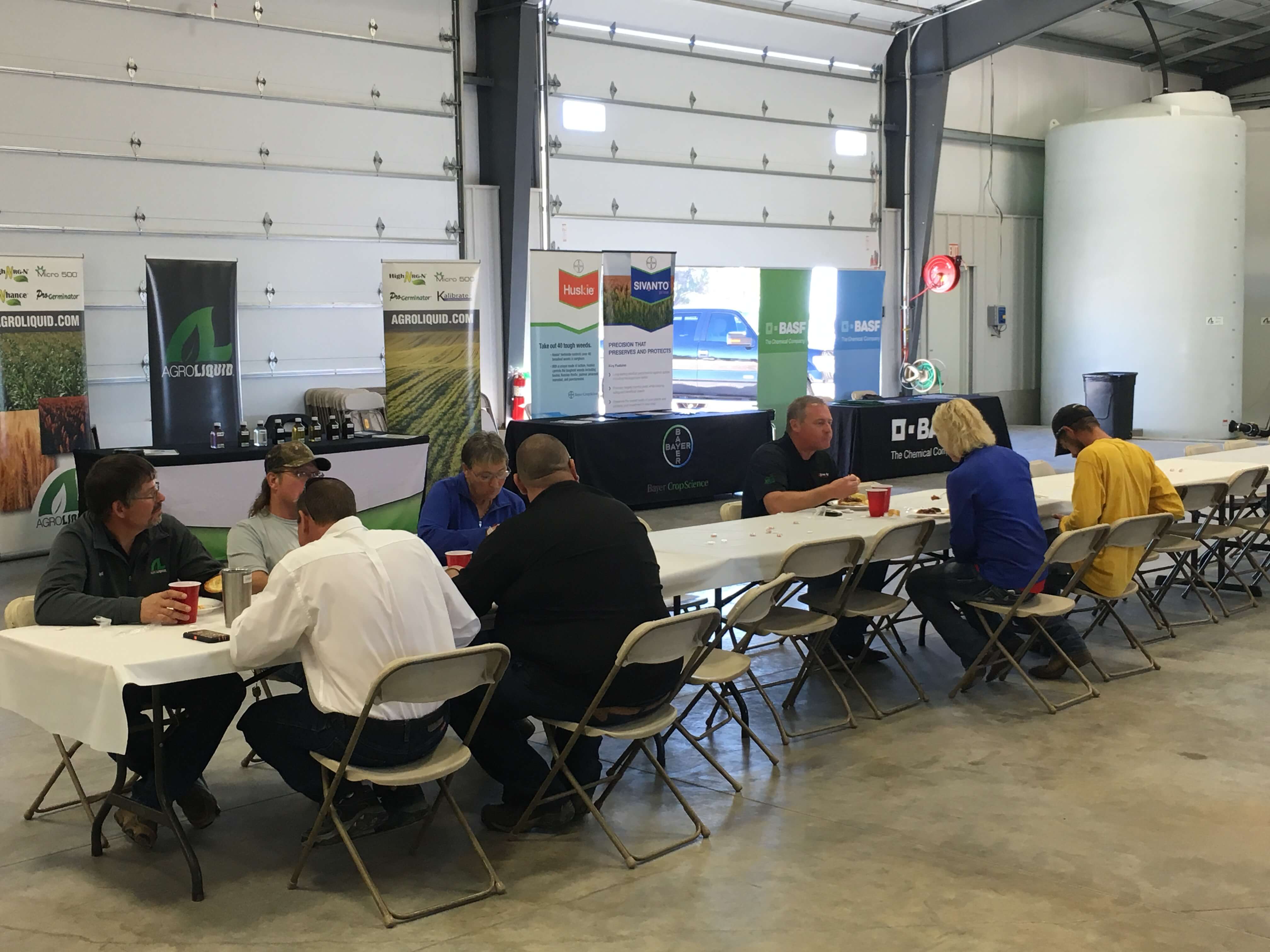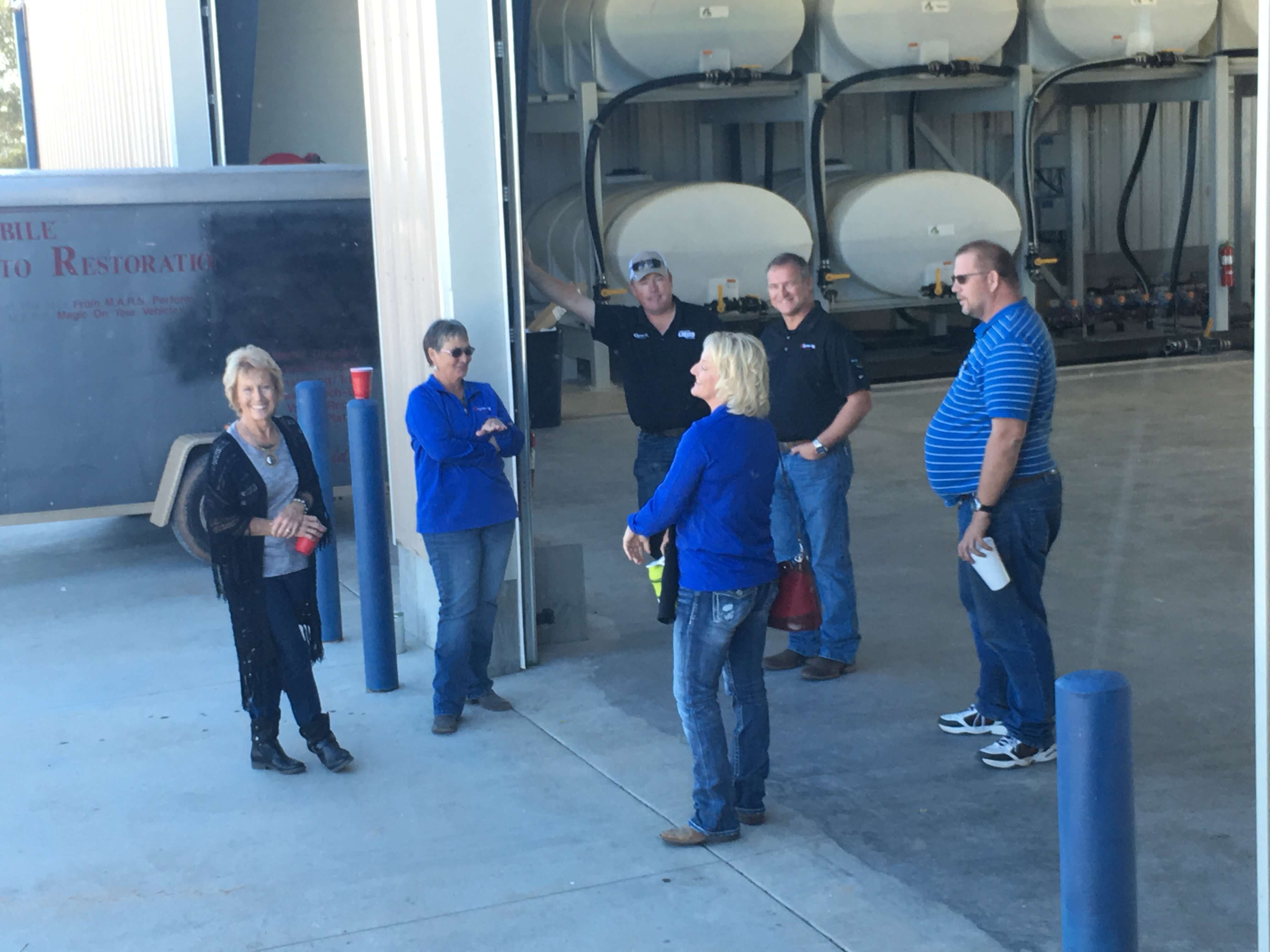 Thank you to everyone who could attend and we appreciate your business! A special thanks to all the vendors for taking the time to set up booths to provide educational information for our customers!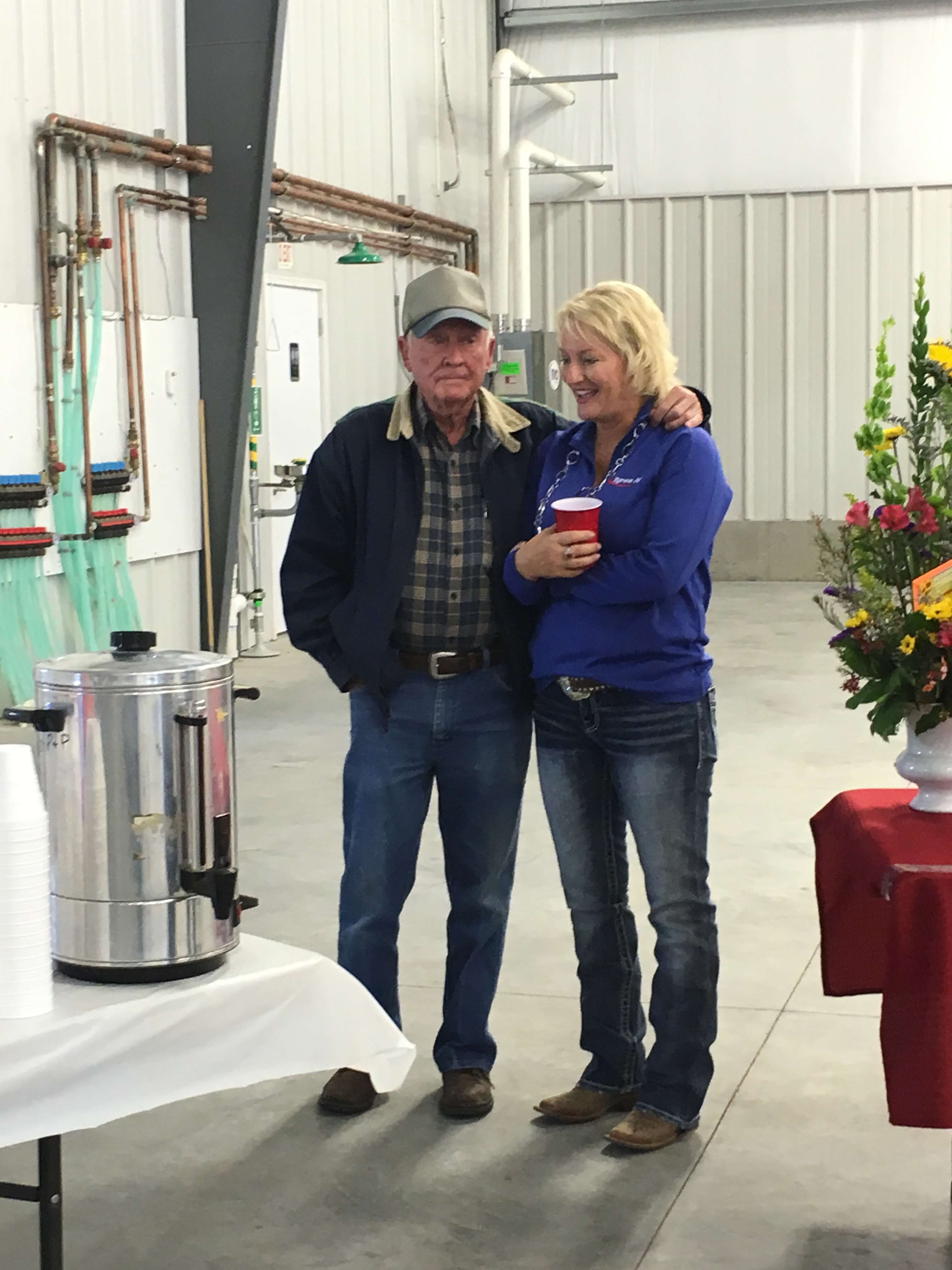 Tyree Ag also held a door prize drawing. The winners are below.
Portable Charger & Universal USB Cable , donated by AgroLiqguid – Melva McDaniel
Tyree Ag Gift Bundle, donated by Tyree Ag – Jason Lotspeich
Electric Grease Gun, donated by Bayer – Verle Sheppard
Hunting Knife & Rain Gauge, donated by AgroLiquid – Daniel Manning
Hunting Knife & Rain Gauge, donated by AgroLiquid – Bill Mulberry
Jug of Product: Priaxor, donated by BASF – Steve Terry
Bottle of Product: Finesse, donated by DuPont – Matt Graves
Bottle of Product: Finesse, donated by DuPont – Gary Graves
Pocket Knife, donated by Dow – Kyle Terry
Dry Fit Pull Over (Priaxor), donated by BASF – Joe Green
Back Pack, donated by BASF – Chris Wetzel
Daniel Boone Green Mountain Grill, donated by AgroLiquid & Tyree Ag – Lannie Zoldoske
KP