100th Anniversary of Aerial Application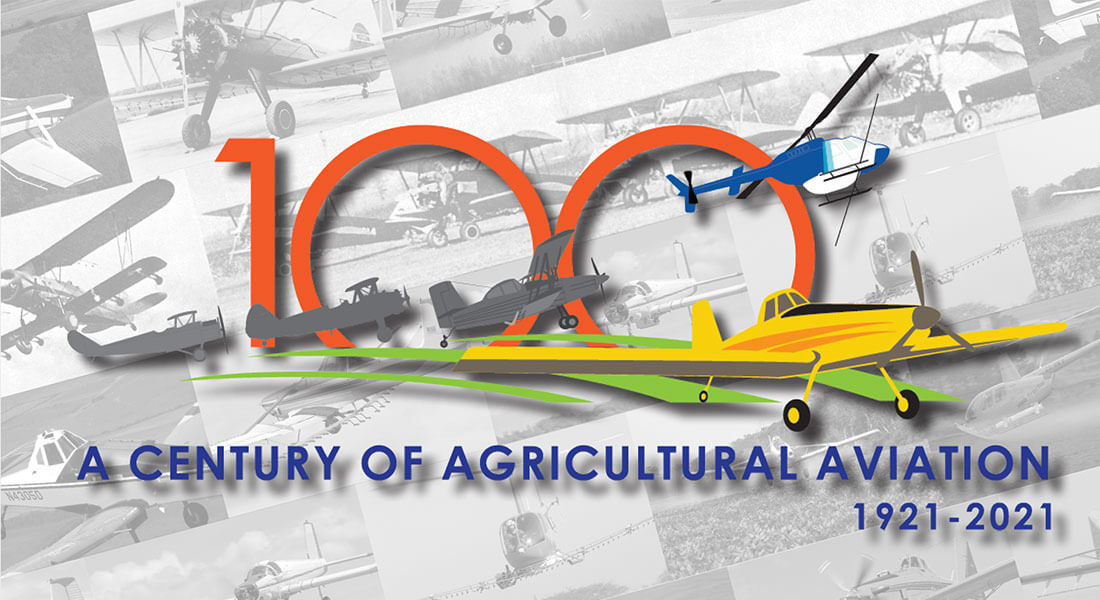 WATCH 100TH ANNIVERSARY OF AERIAL APPLICATION CELEBRATION TUESDAY, AUG. 3!
"Aug. 3, 2021, is a momentous day for the aerial application industry because it marks 100 years since the first aerial application! On Aug. 3, 1921, Lt. John A. Macready flew a Curtiss JN-6 from McCook Field in Ohio to a nearby catalpa tree grove grown for the wood that was used for railroad ties and poles. Lead arsenate was applied over the grove to kill sphinx moth larvae. The speed, efficiency and overwhelming effectiveness of the aerial dusting experiment spawned the birth of the aerial application industry. At 11 a.m. ET on Aug. 3, NAAA is hosting a centennial celebration in Leesburg, Virginia, to commemorate this anniversary. NAAA and Rusty and Lea Lindeman will present to the American public (represented by the Smithsonian's National Air and Space Museum) a full-sized, fully flight-capable replica of Dusty Crophopper, the "star" of Disney's 2013 popular animated feature film Planes and 2014's Planes: Fire & Rescue. The event will be livestreamed starting at 10:45 a.m. ET, Aug. 3. Watch the Livestream " (Direct quoted Source: National Agricultural Aviation Association)
______________________
DID YOU KNOW?
Curtiss JN-6 used for first test application in 1921 vs Tyree Ag's AT-802 in 2021
Curtiss JN-6 AT-802
-32 gallon hopper capacity -800 gallon hopper capacity
-Wingspan of 43.7 ft -Wingspan of 59.2 ft
-Hispano-Suiza A Engine -Pratt & Whitney Canada PT6AG Engine
-Max speed of ~80mph -130-160 mph working speeds
-150 horsepower -1,295 @ 1,700 RPM
-Empty Weight: 1,886 lb -Empty Weight: 6,751 lbs
The AT-802 is the largest Air Tractor plane currently manufactured. It allows up to a 25% increase of productivity, with the result of improved application timing and increased application volumes.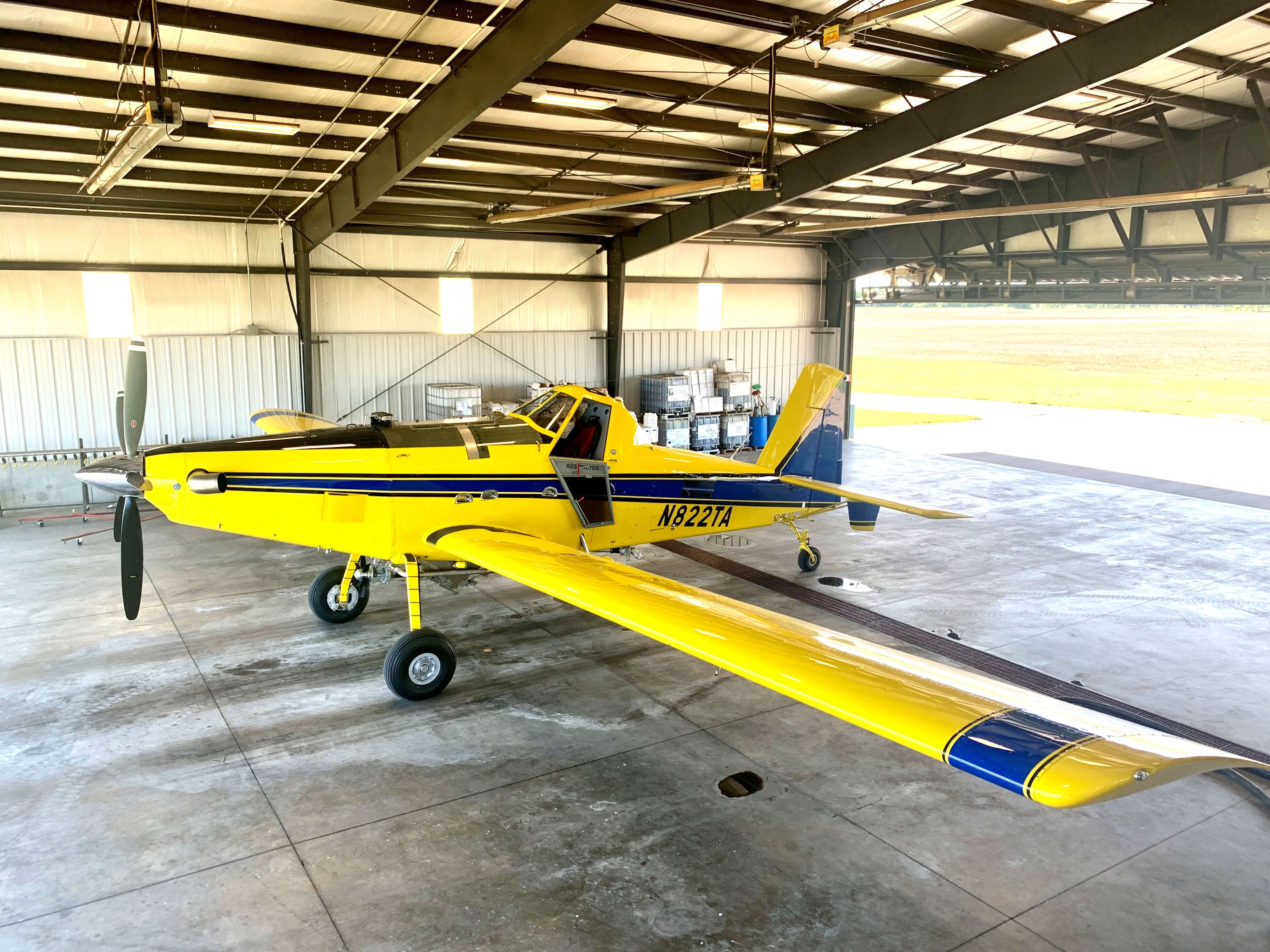 ______________________
Aerial Application
Aerial application is a crucial component of high-yield agriculture and benefits the environment by producing maximum crop yields from fewer acres. Using an agricultural airplane will not compromise crop canopies and is an efficient and effective method of application when fields are wet. Technology exists today that combines GPS, GIS software capabilities and variable rate controllers to allow products to be applied in varying dosages according to what the conditions are in the field and targeting the material to be delivered only where it is needed.
Farmers value the use of aircraft because they can cover so much area so quickly, without disturbing the soil or the growing crops. Aircraft can glide over the crops at up to 160 mph. This is important because some pests and diseases can do serious damage in just a day or two.
Aerial application is used for many different purposes. Planes and helicopters are used to seed rice and wheat, defoliate cotton prior to harvest, fight forest and grassland fires, protect forests, feed fish, melt snow and control mosquitoes that threated public health. All of this is in addition to the usual function of applying herbicides, insecticides and fertilizer to fruit, vegetable and feedgrain crops. (Source: Today in Aviation)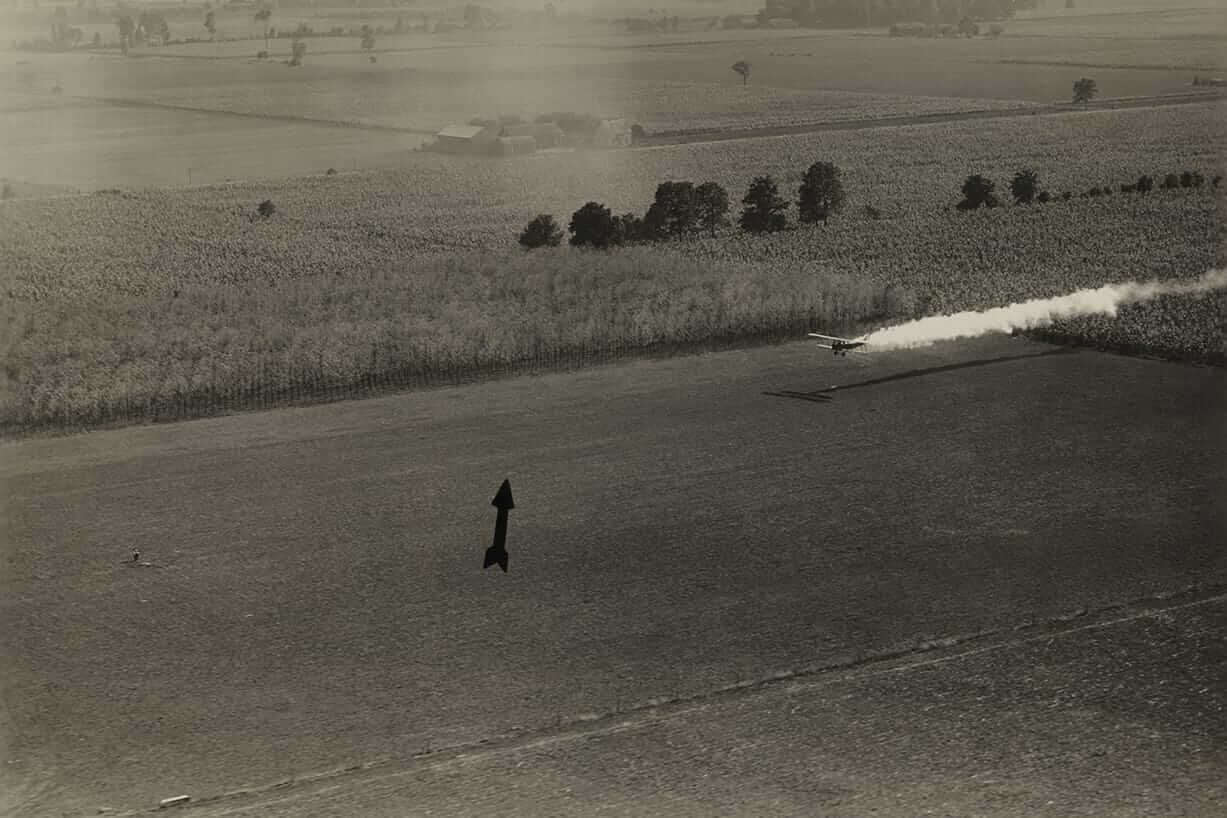 ______________________
DID YOU KNOW?
"Crop Dusters" - In the early days, aerial applicators were known as "crop dusters" because they worked with dry chemicals, mostly insecticides. Today, aerial applicators deliver mostly liquid products to control pests and diseases and to provide nutrients for American agriculture. " (Source: Today in Aviation)
______________________
Applicators
There are 3,400 professional aerial application operators and pilots and 1,560 agricultural aviation businesses in the U.S. today. Nearly 1,800 ag pilots across the U.S. and Canada attend the annual Professional Aerial Applicators' Support System (PAASS) program, created to reduce aviation accidents and drift incidents associated with the aerial application of crop protection products. Since the PAASS program started in 1998, drift complaints decreased by 25.8% and agricultural aviation accidents decreased by 25.1%. (Source: Spidertracks Blog)
Aerial applicators must obtain a commercial pilot's license and receive medical clearance before they can fly. Moreover, all ag pilots must receive a pesticide license from each state they fly in demonstrating their knowledge in the handling and application of crop protection products.
At Tyree Ag, we have two full-time pilots and two full-time ground help. One pilot is stationed at our base location in Kinsley, KS and the other in our aerial application office in Lyons, KS. Feel free to check out our aerial application operations employees here: Avery, Tyler, Spencer, & Austin. Our Tyree Ag team is very proud of our aerial crew and we thank you for all of your hard work and dedication to our business and the industry!
______________________
DID YOU KNOW?
1/3
Aerial application accounts for almost one-third of the delivery of crop production products in American agriculture.
______________________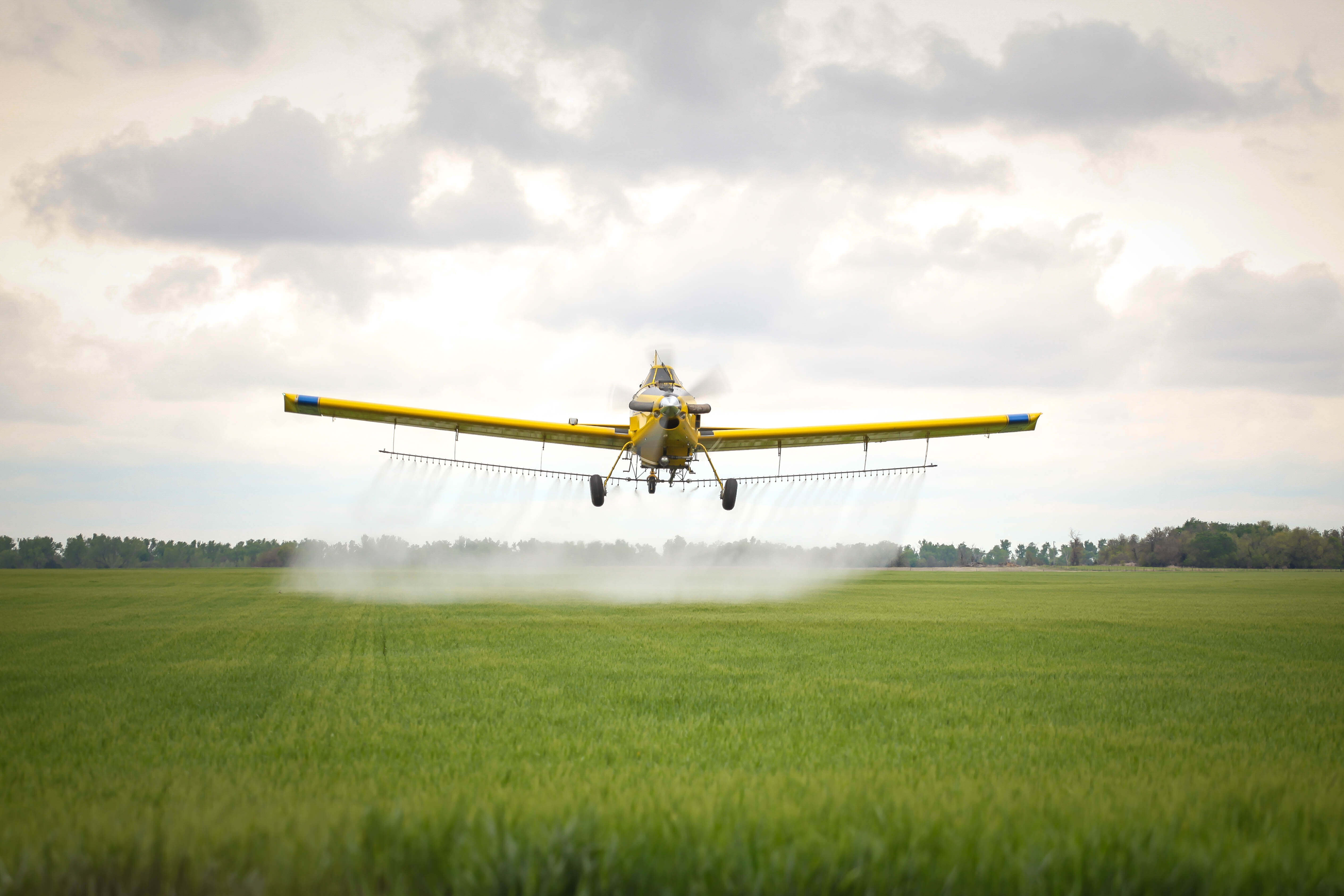 What is the NAAA?
The National Agricultural Aviation Association (NAAA), founded in 1966, represents approximately 1,900 members in 46 states. NAAA supports the interests of small business owners and pilots licensed as professional commercial aerial applicators who use aircrafts to enhance food, fiber and bio-energy production, protect forestry and control health-threatening pests.
NAAA provides networking, educational government relations, public relations, recruiting and informational services to its members and the aerial industry as a while.
NAAA works with its partner organization, the National Agricultural Aviation Research & Education Foundation (NAAREF), to provide research and educational programs focused on enhancing the efficacy, security and safety of aerial application.
Additionally, NAAA preforms public outreach on the industry's behalf, communicating the importance of aerial application to agriculture, forestry and the public welfare to the public. (Source: NAAA)
______________________
DID YOU KNOW?
Today's U.S. agricultural aviation industry treats 127 million acres or roughly 28% of cropland each year. (Source: Air Tractor: Propelling the Progress of Ag Aviation)
______________________
100 Years of Aerial Application HIGHLIGHTS
1921 - First Aerial Application
1925 - First known aerial application business established (75 years before Tyree Ag)
1940 - Aerial Seeding experimenting
1950 - The first flight of Ag-1, the first plane built specifically for ag aviation
1964 - USDA Ag Research Service's Aerial Application Technology Research Unit begins work in Texas
1966 - NAAA was founded
1972 -The Air Tractor was established
1980 - Technological advances: automatic flagman, GPS triangulation, vortex generators and pitch pump analysis
1993 - GPS Commercially Available
2007 - Precision application is embraced in aerial application industry
2010 - Wind energy impacts ag aviation industry
2021 - 100th Anniversary of Ag Aviation
Check out the full timeline here!
______________________
DID YOU KNOW?
The five most common aerially treated crops are:
CORN - WHEAT/BARLEY - SOYBEANS - PASTURES/RANGELAND - ALFALFA
______________________
Issues Affecting the Ag Aviation Industry
Aerial aviation is a fascinating thing to watch. Unfortunately, there are great risks for pilots each time they step into an ag aircraft.
Towers
*Tower collisions caused 18 accidents (8 fatal) from 2007-2018.
*Collisions with obstacles (wires, trees, etc.) caused 242 accidents (50 fatal) from 2007-2018.
*Wind energy, tower, landowner and farming entities are liable for not marking the tower.
*Congress now requires towers between 50-200 feet to be marked and logged in a public database.
Birds
*Birds are the second-leading cause of aviation fatalities.
*142,000 wildlife strikes with civil aircraft in 23 years with 25 fatalities.
Unmanned Aerial Systems (UAV's)
*7.2 is the average times each day the FAA received a UAS sighting report from pilots, law enforcement or other citizens between July 1 and Sep 30, 2018.
*878,000 was the number of FAA registered hobbyist UAV owners as of January 2018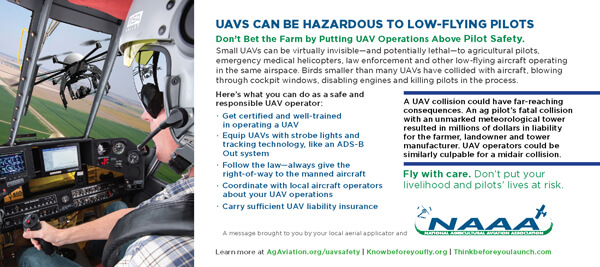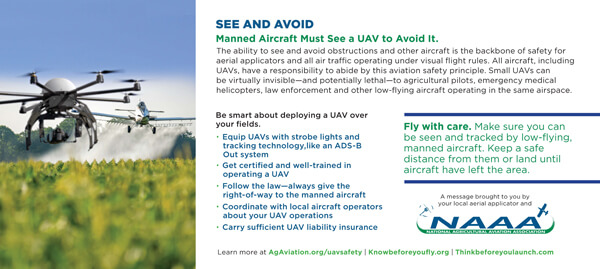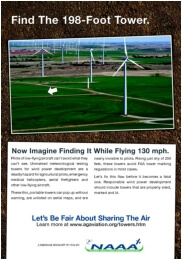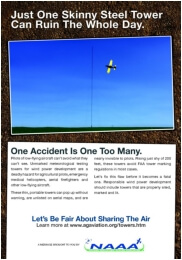 ______________________
DID YOU KNOW?
The Environmental Protection Agency (EPA) regulates all aspects of pesticide registration and use. Nearly 900 scientists and program officials in the Environmental Protection Agency's Office of Pesticide Programs make sure products are properly registered and comply with federal law. These experts are responsible for ensuring pesticides are used in a way which causes no unreasonable adverse effects to the environment and human health, including testing in the areas of dietary and residential use risk, occupational hazards and water/environmental risks including groundwater contamination and risks to endangered species
______________________
The Future of Ag Aviation
Confronting environmental challenges from a growing population to ensure a stable and ample food supply is the next great challenge facing agriculture. Aerial applicators are well-suited to help farmers face these challenges.
- According to the United Nations, the world population is projected to reach 9.8 billion in 2050, meaning the next three decades may see an additional 2 billion people occupying the planet. That means cities and urban areas will continue to expand and farmland use will likely continue to shrink. The growing population will also result in additional environmental challenges. More than ever, the name of the game for growers and aerial applicators is sustainability. Going forward, aerial applicators will continue to aid growers in reducing biodiversity loss and increasing the productivity and resilience of their farmland.
See more about the future of ag aviation by clicking here. ---> Future of Ag Aviation
______________________
Find out more about the century of ag aviation by clicking on one of these links or by searching 100 Years of Agricultural Aviation in your browser!
100 Years of Agricultural Aviation
A Century of Agricultural Aviation - 1921-2021
Today in Aviation - 1921 Crop Dusting is Invented with a Modified JN-6 "Super Jenny"
Milestone Moment: 100 Years of Aerial Pesticide Applications
National Agricultural Aviation Association - A Century of Agricultural Aviation
Aerial Application Industry Celebrates 100th Anniversary in August, 2021


KP