It is with great sadness that we inform you of the passing of one of Tyree Ag's salesmen, Robert Siefkes. He passed away in his home on Monday, June 26, 2017. Robert was a valued member of our team since August 2012, and he will be greatly missed.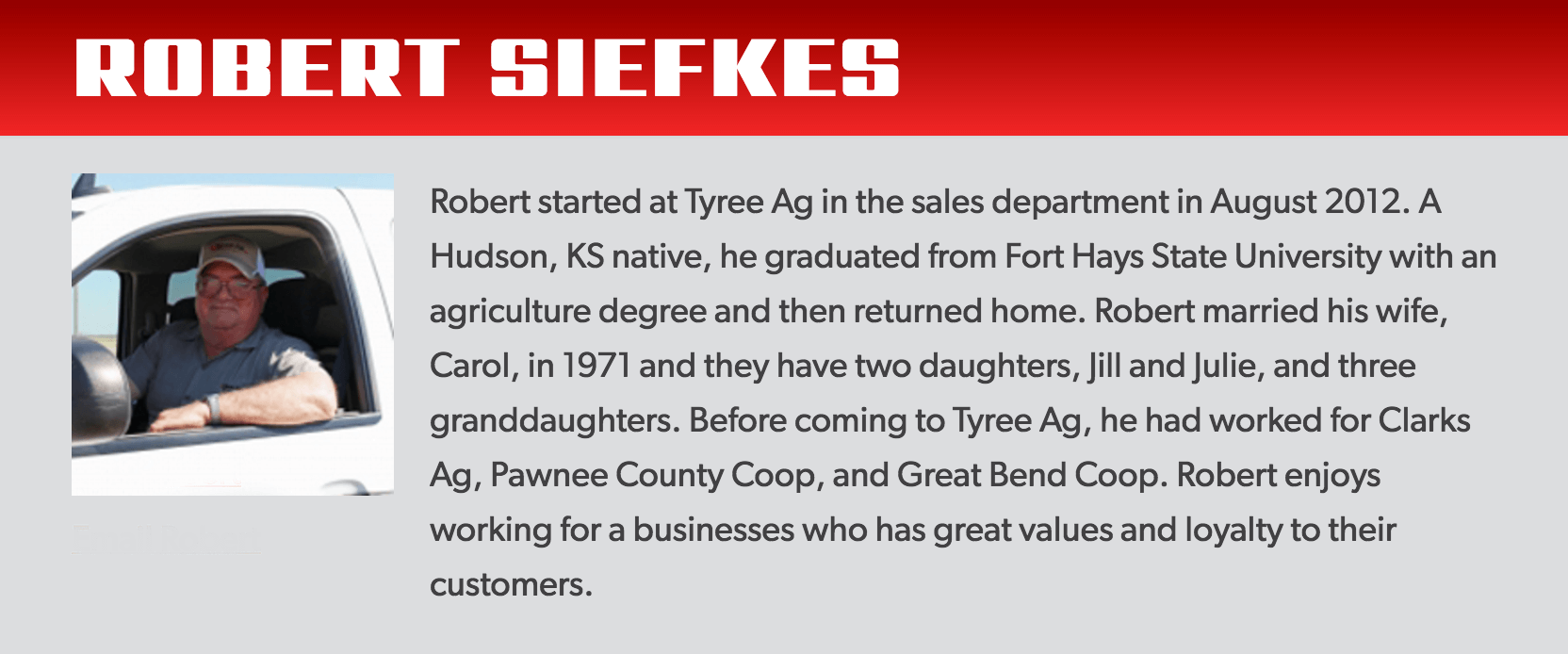 Robert shared almost five years of memories at Tyree Ag. Robert's family and friends are in Tyree Ag's employees and families' thoughts and prayers.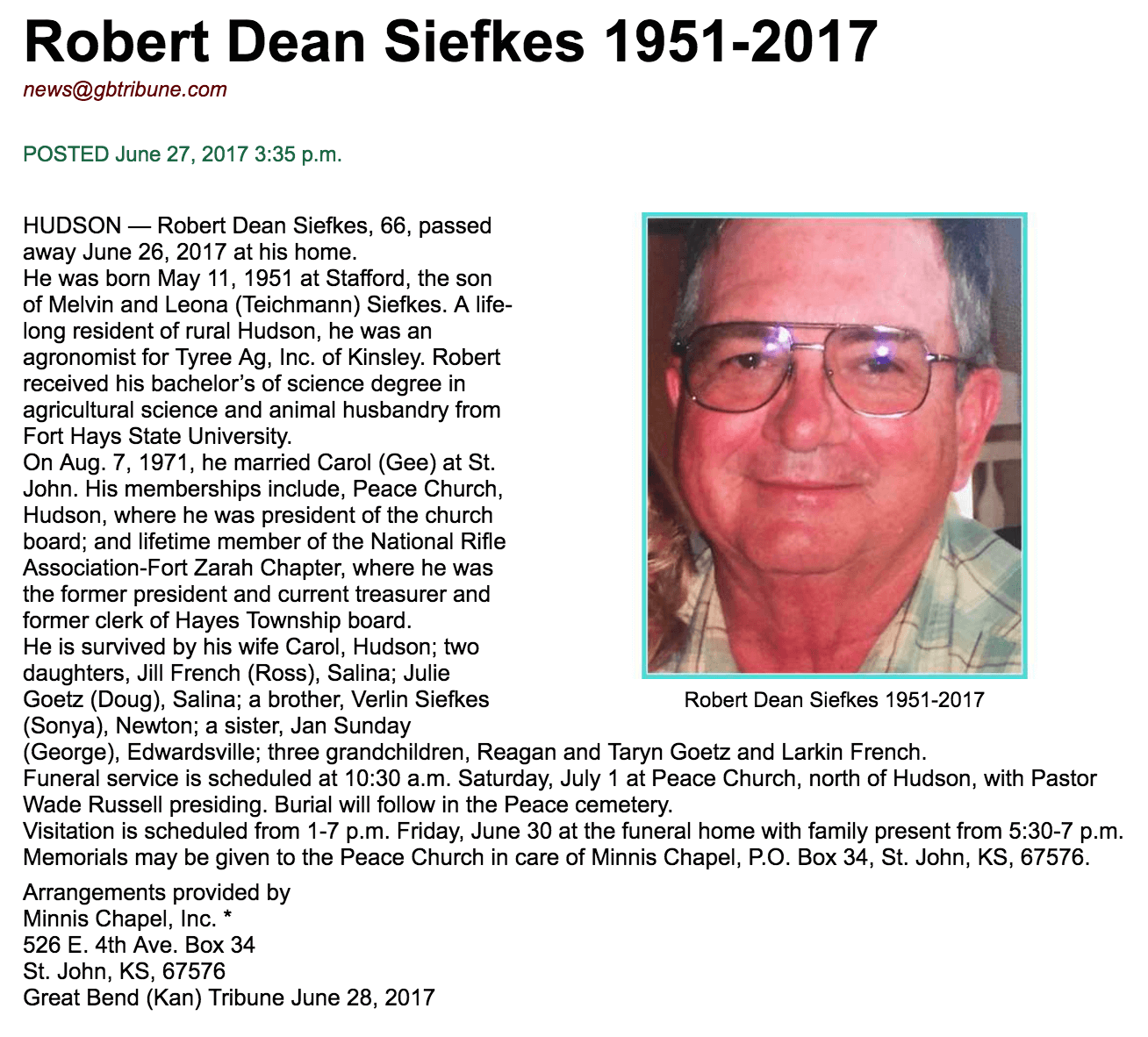 *The chuch is 5 miles east of the Highway 281/Highway 19 junction between St. John and Great Bend.
KP