Youth Tractor Safety Course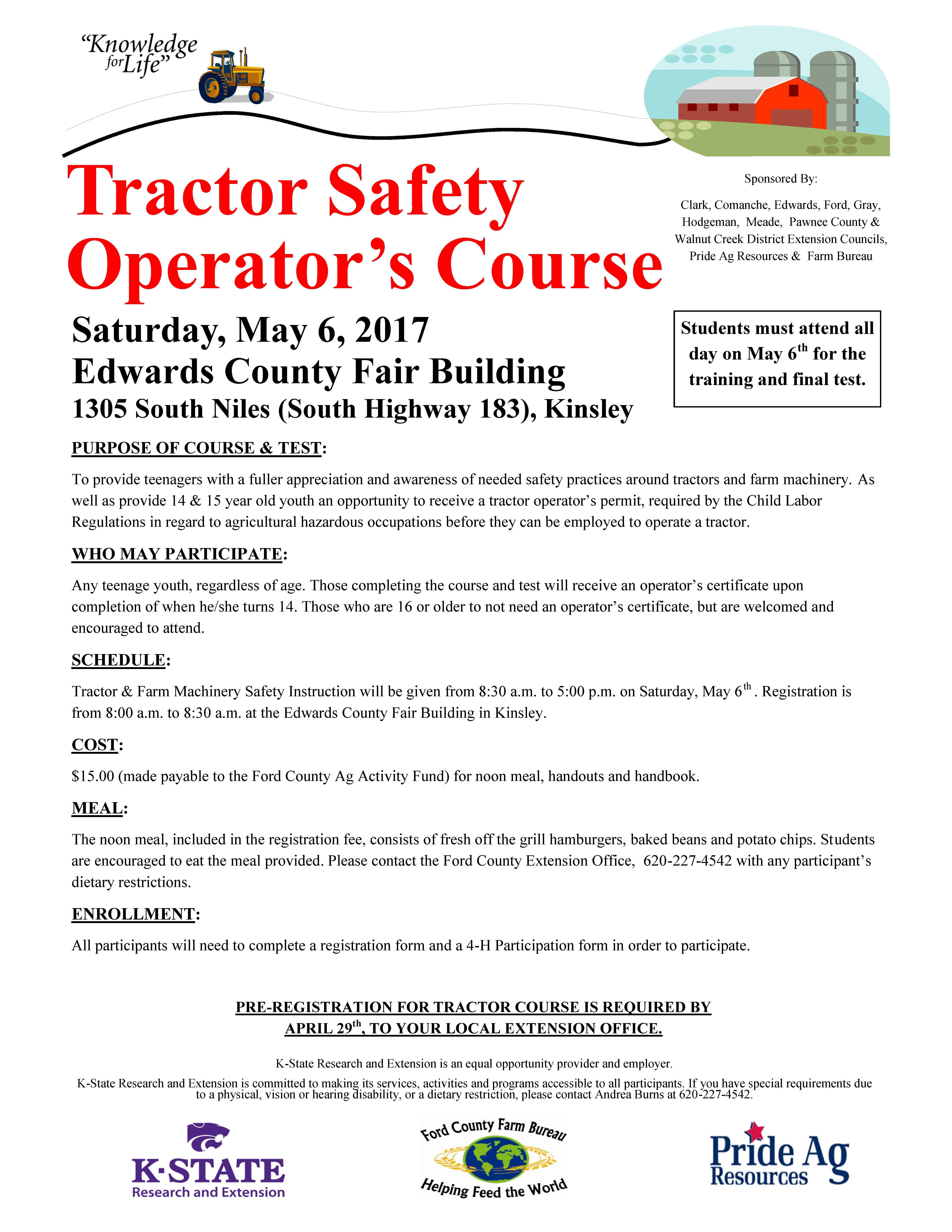 _____________________________________________
Kansas Foundation for Agriculture in the Classroom
Connecting classrooms to Kansas agriculture. This Kansas Foundation for Agriculture in the Classroom link is for teachers, students, and parents.
____________________________________________________________________________
The DuPont Challenge
Grades K-5 : Science Story
A teacher-led classroom project to create a short storybook about science's impact in the world.
Grades 6-12 : Science Essay Challenge
Our flagship STEM writing competition for individual students, supported by a sponsoring science teacher.
_______________________________________________________________________________________
Scholarships
Responsible Nutrient Management Foundation Scholarship – AgroLiquidThe Responsible Nutrient Management Foundation is pleased to offer scholarships in the amount of $2500; available to students attending an agriculture-related program at a post-secondary educational institution in the United States.
Jerry Minore Memorial Scholarship - National Wheat Foundation
The National Wheat Foundation (NWF) has again partnered with BASF to award four students who have a personal connection to the wheat industry and a planned career path in agriculture the Jerry Minore Memorial Scholarship.


Valent Scholarship Contest
Valent is giving away $3,000 in scholarships to Ag students!

Agricultural Aviation Scholarship
The Agricultural Aviation Scholarship is funded by an educational grant provided by BASF and administered by NAAA. NAAA will award one scholarship valued at $5,000 and could award a second scholarship valued at $2,500 depending on the pool of applicants.

Kansas Agricultural Aviation Association
KAAA is offering one $2,500 scholarship annually to a high school graudate with special emphasis to relatives of current KAAA members. This scholarship may be used for study at any university, junior college, vocational/trade school, or for pilot instruction and certification.

Henry C. Gardiner Scholarship – Gardiner Angus Ranch
The Henry C. Gardiner Scholarship Fund at Kansas State University will endow a scholarship(s) awarded annually to a student enrolled in Animal Sciences & Industry. The scholarship(s) will be a tribute to the disciplined use of proven genetics, artificial insemination, embryo transfer, data collection and research employed since 1953 by Henry Gardiner to enhance genetic progress in beef cattle breeding,

Kansas Livestock Association
The Kansas Livestock Foundation (KLF), in conjunction with Merck Animal Health, GoBob Pipe & Steel, and Cancrete Cattle Waterers, is offering several scholarships for the 2015-2016 school year. In addition, the Kansas CattleWomen are offering a scholarship. By completing the application and sending it to the KLF office, you apply for all the scholarship categories for which you qualify. Each candidate is eligible to win only one scholarship. Applicants must be graduates of a Kansas high school, and except for vet students, undergraduate students at a Kansas community or senior college.

Kansas Farm Bureau
The Kansas Farm Bureau Foundation for Agriculture was formed in 1998 and since its inception, the foundation has awarded hundreds of thousands of dollars to provide 1) scholarships and 2) grants which fund programs and projects designed to help improve agriculture and the quality of life in rural Kansas.

Agriculture Future of America
Agriculture Future of America offers financial support to students pursuing a four-year degree in an agriculture-related field. AFA offers access to both community and nationally based scholarships. All scholarships share one application.

Kansas State University College of Ag
The K-State College of Agriculture awards over $1 million in scholarships every year. For first year students, the college scholarship award includes the amount given by the departments. Students will receive the same amount of scholarships regardless of the major they choose. For current students, awards are given both at the college and department level. The College of Agriculture seeks to reward returning students for their academic efforts. Any student who maintains a 3.5 K-State GPA receives scholarships for the upcoming year.

Oklahoma State University Ag Scholarship
The College of Agricultural Sciences and Natural Resources and its academic departments award more than $1.4 million in scholarships to incoming freshmen, transfer students, and continuing students enrolled in the college.